Bio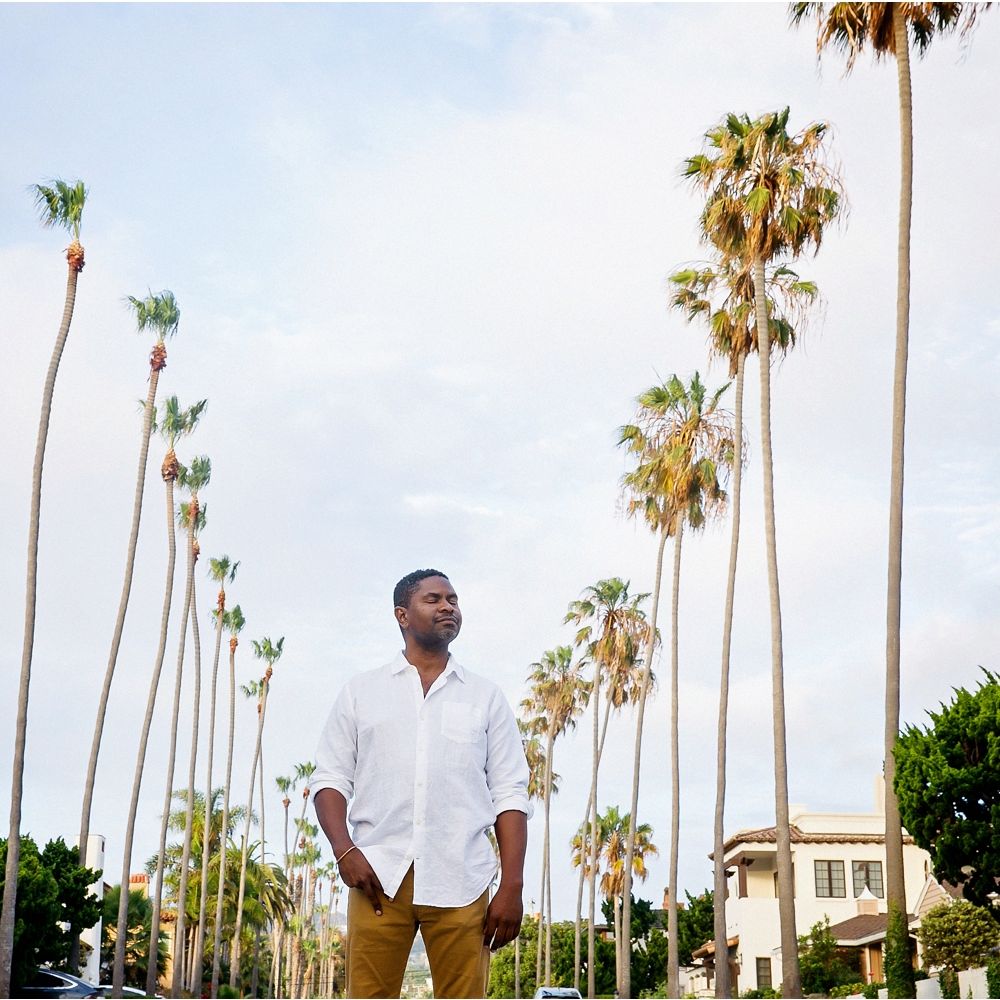 New Era Of Upbeat Soulful Music
In the 90's, Atlanta was a melting pot for burgeoning soul music, house music DJ's and an underground jazz scene. Khari Cabral Simmons stood at the point where all of these met, as an upcoming bassist and bandleader. It was in this creatively fertile environment that Khari made his start in music. He started playing bass for many of the artists in the scene, such as Bilal Sunni Ali (Sun Ra), Donnie (The Colored Section), Gaelle (Naked Music)and India.Arie. He also started to do recording sessions, playing on house music recordings, including a remix for KD Lang. After a few years of recording dance and soul music, Khari started looking to make his own vehicle for upbeat soulful music. It was then that he created Jiva. Jiva would go on to play all over the Atlanta area, performing alongside artists like Roy Ayers and Incognito.
While Khari Cabral & JIVA were making noise throughout the globe, Khari's dear friend India Arie got signed to Motown Records. She asked Khari to become her touring bassist, and he accommodated the request. He spent years touring the world with India. Together, they performed on The Tonight Show, The Late Show, The Today Show, Good Morning America, The Grammys, Saturday Night Live and many more. They also spent 3 months touring with Sade. After his success as a Grammy Award winning bassist, Khari was courted by NYC tastemakers, Giant Step Records. JIVA would go on to release 3 singles, an EP and a full length album,"Sun & Moon", with Giant Step.
The era of Covid found Khari taking a break from playing live shows. That time also found Khari reflecting on the roots of his band. Watching the rise of D-Nice, the DJ that brought the nation together by playing upbeat soul music DJ-sets on Instagram, inspired Khari. After seeing so many people brought together through the music at the center of his soul, Khari began to write the next JIVA album. The result is the new Khari Cabral & JIVA album, "5". Khari let his dear friend and leader of Incognito, Bluey, hear his first recorded songs. After hearing three songs, Bluey got Khari a recording deal with his label, Splash Blue Music. Holding down the main vocals for this album are Atlanta vocalists Cleveland Jones and Brenda Nicole Moorer. Joining them as guests singers are Lizz Wright, Artia Lockett and Lindsey Webster. Along with his all star rhythm section, Khari lays down the funk with the intent to bring us together again as one nation under a groove!